In the previous article , Ferragamo introduced the size of her shoes.
This article describes the width that you need to know next to size.
History of Ferragamo
Salvatore Ferragamo is a luxury brand representing Italy, which was born in Florence, Italy in 1927.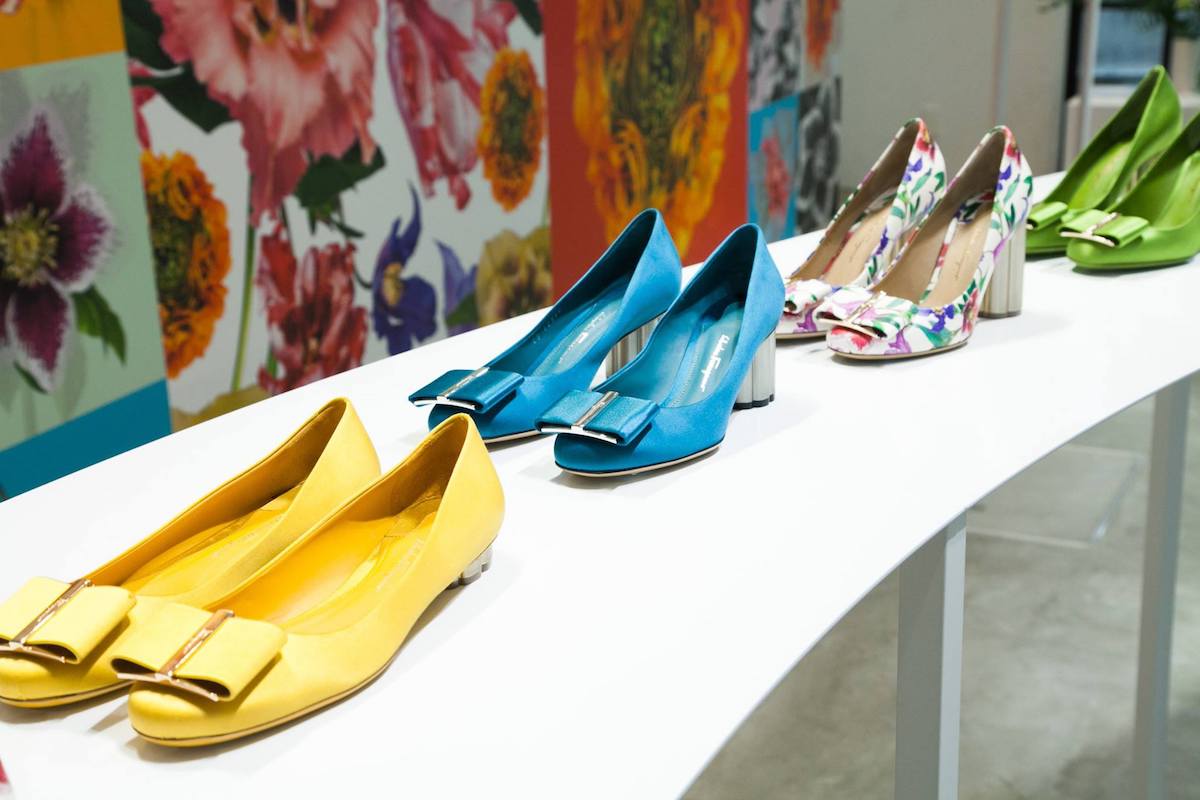 [Ferragamo Ladies Shoes] How wise is it?
Wise = width
There is an alphabetic symbol after the
size notation. This indicates the " width " of the instep.

Please refer to the following for conversion of wise feeling. Generally, Asians have wider legs than Westerners, so in the case of Ferragamo, if there is a notation "B", it seems to be about the general "D" of Japanese shoes. It seems that many Japanese with wide insteps feel that the instep or width is about 1 to 2 sizes tight .
Since it is
, if you always wear "E" or "EE" in Japanese products, you should choose "C" or "D" in Ferragamo notation.
| | | |
| --- | --- | --- |
| Wise | Japan | Italy |
| A | - | NARREW |
| B | - | STANDAED |
| C | Normal | WIDE |
| D | Wide | EXTRA WIDE |
| M | One size | MEDIUM |
By the way, only [C] [D] [M] are wise currently handled by Ferragamo in Japan.
In Italy, [A] and [B] are also sold, but they are not sold in Japan due to the high instep and wide range of foot shapes peculiar to Japanese people.
Wise | Changes between current and vintage products
Even the same Ferragamo shoes have different widths depending on the age. Vintage shoes are usually smaller and narrower than their current size.
If you are uncertain about the size, please choose a size that is 0.5 cm larger, or contact us once.
For sneakers, loafers, and pumps, rounded silhouettes like ballet shoes have become the mainstream for the past few years, and wide types close to men's have become the mainstream, but especially when wide wise is desired. The current model is recommended to be [D] or [M] .
Summary
In this article, I introduced the wise feeling of Ferragamo shoes. First of all, you need to know which wise you are in Japanese shoes and which of the Ferragamo notations you are.
Also, the making differs depending on the age. If you are accustomed to the width of the current Ferragamo model, you should be careful when choosing a vintage Ferragamo because it is the same width but a little narrower .
Thank you for reading to the end.